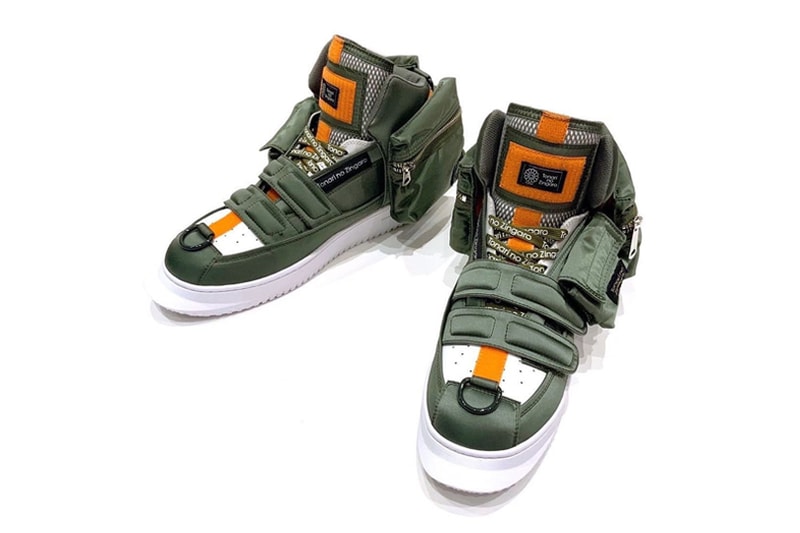 Over the weekend, Takashi Murakami took to Instagram to announce that he's officially restarting his sneaker project.
Following Murakami's first sneaker release, in which he reported "the costs were so high that I lost more money the more I sold," the COVID-19 pandemic hit and his company almost went bankrupt, forcing the artist to put a pause on the project.
A few years later, Murakami now offers a retrospective on his footwear project, revealing his inspirations and design process as he aims to revitalize the series from scratch. Murakami revealed that his first sneaker production attempt was born from a pair of Nike Basketball shoes because "Evangelion's feet referenced Nike."
"This is going to be a huge surprise for the sneaker industry, since it combines the contexts of Zaku and Eva, the symbols of Japanese robot animation, with Porter and shoes as bags," wrote Murakami in his post. "Well, it may have merely been a topic of quiet conversations, but recently Prada and other brands have been making shoes with these mini bags, so I'm childishly pleased with ourselves that our project has left its mark on the industry."
The overall concept for the shoe was "What is Japan?" Murakami came to the conclusion that PORTER is a thriving symbol of street culture in post-war Japan and "maybe bags could be attached to the shoes in that context-no, they could be bags themselves!" The result was two colorways of wearable high-tops with PORTER bags attached to the laterals with hooks were fixed on the toe and heel so that the shoe could also function as a crossbody bag.
The original equipment manufacturer for the project has gone out of business, and travel restrictions mean the shoes will need to be made and designed predominately out of Japan, but Murakami is nonetheless dedicated to the project. "It's a bit of a curveball for sure, but I will try to start from scratch again," he wrote.
In other footwear news, Carrots and DC Shoes debut reflective 3M footwear.
Click here to view full gallery at HYPEBEAST